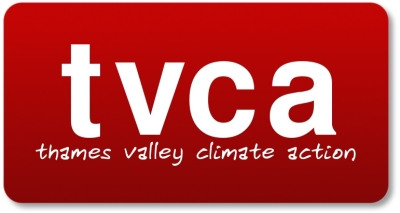 1 April - 15 April 2010
BP Day of Shame
10 April, Cornmarket, Oxford City Centre
Here's a quick introduction to the Tar Sands, and why it's so important that we stop BP investing in them. On this page …
What are the Tar Sands?
The Tar Sands are a vast reserve of oil in Alberta, Canada – the second largest in the world. As other sources of oil dry up, major oil companies, banks and investors are pouring billions of dollars into Tar Sands extraction.
The tar sands development in Alberta, Canada, is being called 'the biggest environmental crime in history.'
Why focus on the Tar Sands?
Climate Change
Any global attempts to avert the planet from sliding into climate crises are being threatened by this single massive project in the Canadian wilderness.
Already, millions of barrels of tar sands oil are being extracted every day, but this is just the beginning. Expansion plans are constantly afoot (more of that later)
This isn't just ordinary oil. Tar Sands oil is three to five times as carbon intensive as ordinary oil, due to the resource intensive extraction process.
Currently, the extraction of tar sands oil is using enough natural gas every day to heat 3.2 million Canadian homes.
At this to the mass deforestation of desperately needed carbon sinks, and it becomes clear just how significant this project is in the fight to stop runaway climate change.
Indigenous rights
But this is not just a climate change issue. The destructive effects of Tar Sands are happening right now to the First Nation Indigenous communities of Alberta, the region of Canada where the projects are taking place.
The tar sands development covers an area the size of England, where First Nations communities have dwelt for millennia.
Now, these communities land, livelihoods are futures are being destroyed.
The despoiling of the land cannot be underestimated. It takes two tonnes of earth to produce just one barrel of oil, and the toxic tailing ponds can be seen from space.
But this isn't all. A disturbingly high rate of rare cancers and auto-immune diseases have emerged among those communities who have had tar sands developments imposed on them.
Water systems have been polluted destroying entire ecosystems, which the communities have historically depended on for their survival.
Why should I care about something so far away?
Despite being the other side of the planet, it is here in the UK that much of tar sands development is being driven from.
UK corporations are among the biggest investors in the project, with UK banks Barclays, HSBC, and RBS among the top fifteen global investors in tar sands. RBS perhaps has particular significance as it is now majority owned by the tax payer.
Meanwhile, UK oil company BP is set to move in …
Why focus on BP?
BP are currently the only major oil company with no tar sands extraction projects in operation. This is set to change.
They were previously adopting a strategy of moving 'Beyond Petroleum', seeking to replace fossil fuels with renewables. There, therefore, meant they steered clear of tar sands.
However, this strategy simply failed to make them profit, and so they forced out their then Chief Executive in 2007 (Lord Browne), and replaced him with Tony Hayward.
Tony Hayward abandoned the pretence of 'Beyond Petroleum', and has made a pronounced return to straight forward fossil fuels.
This change of tactic was clearly demonstrated back in 2007 when BP went into partnership with Canadian Energy Company, Husky, with a half-share in the Sunrise Tar Sands Project.
Here's the depressing bit …
The Sunrise Project would be huge, producing 200,000 barrels of the filthy oil every day.
Furthermore, it will use an extraction process known as Steam-Assisted Gravity Drainage (SAGD), which is an especially energy and water intensive extraction process.
This process will also, unlike the more visible surface-mining operations, cause far larger areas of land to be destroyed than just the mining area itself.
However, here's the optimism …
It isn't in operation yet.
The recession gave us a window of opportunity, because it forced BP to delay the development of the sunrise project.
In fact, they have now postponed a final decision on whether or not to go ahead till the second half of this year.
This means that if enough people act fast we can stop the outrageous project from going ahead.
We're the ones best placed to do this in the UK, as the corporation holds its headquarters on UK soil.
Yet, BP are driving ahead with full determination to make the project happen. In other words, they're not going to go down without a fight.
To this end, everyone needs to get involved!
What can I do?
The BP Fortnight of Shame will see lots of exciting action to shame BP take place right across the UK.
Thames Valley Climate Action is seeking to work with other local groups to pull together the TARmageddon event on April 10th. Please get in touch with us to find out how you can get involved.
This will be a big global day of action against BP, called for by the Indigenous Environmental Network.
TVCA supports the UK Tar Sands Network.