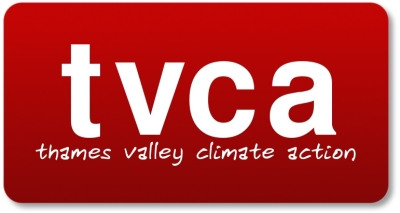 We came together as a loose collective in 2006 in the run up to the Camp for Climate Action at Drax Power station. As the Oxford Neighbourhood at the Climate Camp we were able to start building links with activists from across the Thames Valley area. As well as running a kitchen for up to 70 people for a whole week, some of our number were involved in a successful action to close down Hartlepool nuclear power station. We felt that the government's profoundly undemocratic decision to impose dangerous and expensive nuclear power stations on Britain as a meaningful or effective solution to climate change had to be challenged.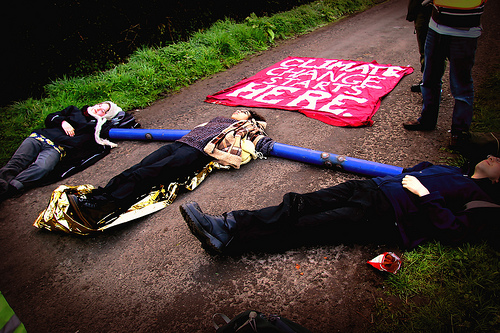 Our focus next changed to local activism with stunts and actions in the Oxford area highlighting the links between corporate power and climate change. Many of us were heavily involved in the struggle to Save Radley Lakes from development by nPower. In 2007 we again organised a neighbourhood at the Climate Camp. In the run up we ran a kitchen at the Barracks lane community garden to fundraise for essential equipment like a tea urn. We organised a successful benefit gig. We dropped a spoof Oxford City Council banner off Carfax tower (a major Oxford landmark) to highlight Oxford's precarious position if corporate sponsored climate change continues. At the Climate Camp we fed up to 120 people a day and again facilitated a democratic, low impact community for the duration of the camp.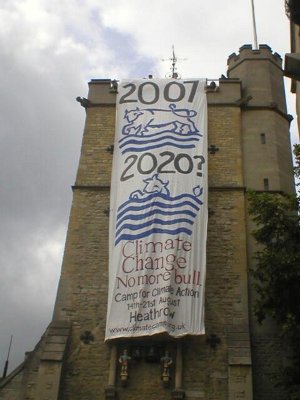 In 2008 we were been involved even more direct action, not least in helping to shut down Aberthaw coal-fired power station and in highlighting Edelman PR's involvement in E-On's greenwash campaign. We also ran a kitchen for the Student Climate Project's first national gathering and we helped support activists organising against the proposed expansion of the Westgate Shopping Centre in Oxford. We going to run a neighbourhood at this year's Climate Camp too, thanks in part to some much needed dosh from Artists Project Earth.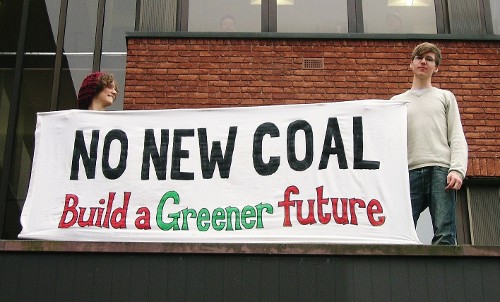 2009 has already been a busy year. We were at the G20 protests in London. In July we took action at BAM Nuttall, one of the contrators thought to be bidding to help build the proposed Kingsnorth coal-fired power station. We were at Climate Camp 2009. Some TVCA people were involved in several of the actions that came out of the camp including the Tar Sands demo and the naked protest at Edelman PR (the company that greenwashes for E.ON). They even recorded a video response to explain why they refused to meet Edelman. Another group aligning themselves to Don't Build Kingsnorth took action against Laing O'Rourke (who are biding to build Kingsnorth - they even claim to have been inspired by TVCA!). All goes to show that the pressure on E.ON who want to build Kingsnorth - the first coal-fired power station in the UK for 30 years - is ramping up. Victory! E.ON abandon Kingsnorth. And, as well as taking action at the Climate Camp, there were other chances to make points at Climate Camp - check out Danny's poetry vidoes.
We've been busy since the Climate Camp as well, not least in taking part in the Great Climate Swoop. The week before the Swoop, we disrupted the BP recruitment event - and did the same to the Shell recruiters the following week.
We'll be doing loads more in 2009, not least something around the Copenhagen Summit in December. What are you waiting for? Join us and come to our meetings.
Have a look at our pictures & videos.