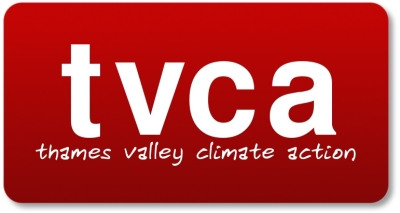 Climate change groups & collectives | Direct action guides | Activist support | Legal & security issues | News | Other stuff
Climate change groups & collectives
Don't Build Kingsnorth: A campaign to stop the construction of a new round of coal-fired power stations in the UK.
Tar Sands in Focus: UK based campaign to shut down the Alberta Tar Sands project.
Climate Camp: The Camp is a place for anyone who wants to take action on climate change; for anyone who's fed up with empty government rhetoric and corporate spin; for anyone who's worried that the small steps they're taking aren't enough to match the scale of the problem; and for anyone who's worried about our future and wants to do something about it.
Plane Stupid: Plane Stupid is a network of grassroots groups that take non-violent direct action against aviation expansion.
Climate Rush: Climate Rush is inspired by the actions of the Suffragettes 100 years ago, who showed that peaceful civil disobedience could inspire positive change. We are a diverse group of women and men who are determined to raise awareness of the biggest threat facing humanity today - that of Climate Change.
E.ON F.OFF: The energy giant E.ON want to build a new coal-fired power station at Kingsnorth in Kent - the first new coal plant in the UK for over 30 years. Together through direct action we can stop Kingsnorth and we can stop new coal.
Workers' Climate Action: Campaigning for a worker-led just transition to a low-carbon economy. It has been and continues to be heavily involved in the Vestas struggle.
Climate Justice Action: Global action network against the root causes of climate change and to resist the false solutions of the December 2009 COP15 Climate Talks.
Not Stupid: Not Stupid is the action campaign of the climate blockbuster The Age of Stupid. Ready to change history?
Earth First: The general principles behind Earth First! are non-hierarchical organisation and the use of direct action to confront, stop and eventually reverse the forces that are responsible for the destruction of the Earth and its inhabitants. EF! is not a cohesive group or campaign, but a convenient banner for people who share similar philosophies to work under.
Stop Climate Chaos: The UK's largest group of people dedicated to action on climate change and limiting its impact on the world's poorest communities. Our combined supporter base of more than 11 million people spans over 100 organisations, from environment and development charities to unions, faith, community and women's groups.
Direct action guides
Activists Legal Project: Lots of direct Action Resources from the ALP.
Network for Climate Action: Direct action guide produced by the Network for Climate Action (a UK wide network of groups and individuals taking action on the root causes of climate change).
UHC: Action guides produced by the Ultimate Holding Company (a Manchester based collective exploring the modern city through critical cross disciplinary art practice).
RANT: RANT works to develop capacity within global justice movements to carry out creative, effective nonviolent direct actions to dismantle unjust systems, institutions and corporations while building power for our movements.
Crime Think: To be honest, I'm not really sure what this site is about - I just copied it from an activist guide I got given.
Earth First!: Public Order guide - a brief guide to surviving public order situations, and slowing down or preventing the police from gaining the upper hand once a situation has occurred.
Yes Men: Subvertising & identity correction from the Yes Men.
Root Force: Campaign strategy & sabotage.
Omnipresence: Eco-defence monkeywrenching guide.
Activist support
UK Action Medics: A network of activists who have medical skills, from first aid to qualified doctors. We want to ensure that ourselves and others are trained in the unique areas of medicine in protest situations.
Oxford Action Medics: Action Medics in Oxford - if you're planning an action, they may be able to offer medic support.
Activist Trauma: For political activists who may be injured during or by their political activities and/or struggling with other mental health issues related to activism.
Legal & security issues
Bust Card: A handy summary of police powers & your rights for stop & search and arrests - useful to keep one in your pocket when on actions. Based on the bust card used by Climate Camp. Available as [PDF 22K], [RTF 27K] & OpenOffice [ODT 44K]. Don't forget to fill in the number for your own arrestee support!
Activists' Legal Project: The Activists' Legal Project is a not for profit collective which provides information about the law to a wide range of grassroots social change activists as well as people who are considering taking action for the first time. Check out the Climate Activists Guide to the Law [PDF 498KB].
FreeB.E.A.G.L.E.S.: A non-profit collective run by campaigners for campaigners. The articles provided are equally applicable to human rights, animal rights and environmental activists.
SHAC: Useful summary of laws used against activists.
Activist Security: Handbook with in-depth security advice.
Bindmans LLP: Law firm based in London - they have a history of using the law to protect civil rights and have supported many activists. They are the Climate Camp's first preference for lawyers.
News
Indymedia Oxford: Local version of Indymedia. Climate section
Indymedia UK: Open platforms to which everyone can contribute - not only a small media elite with their particular interests. Climate section.
Earth First!: Action reports website.
Other stuff
Seeds for Change: Seeds for Change work with activists and campaigners in the UK to help them organise for action and positive social & environmental change. They can offer some free workshops and training for grassroots campaigners, as well as briefings and resources on practical campaigning skills and working in groups.
Indymedia UK: Open platforms to which everyone can contribute - not only a small media elite with their particular interests. Climate section.
Artists Project Earth: Artists Project Earth aims to create a better world by bringing the power of music and the arts to 21st century challenges. It supports effective projects and awareness raising initiatives to combat climate change and raises funds for natural disaster relief.
Art Not Oil: Since 2004, Art Not Oil has aimed to encourage artists - and would-be artists - to create work that explores the damage that companies like BP and Shell are doing to the planet, and the role art can play in counteracting that damage.